Welcome to the PHAS Departmental Graduate Association

PHAS Photo Competition: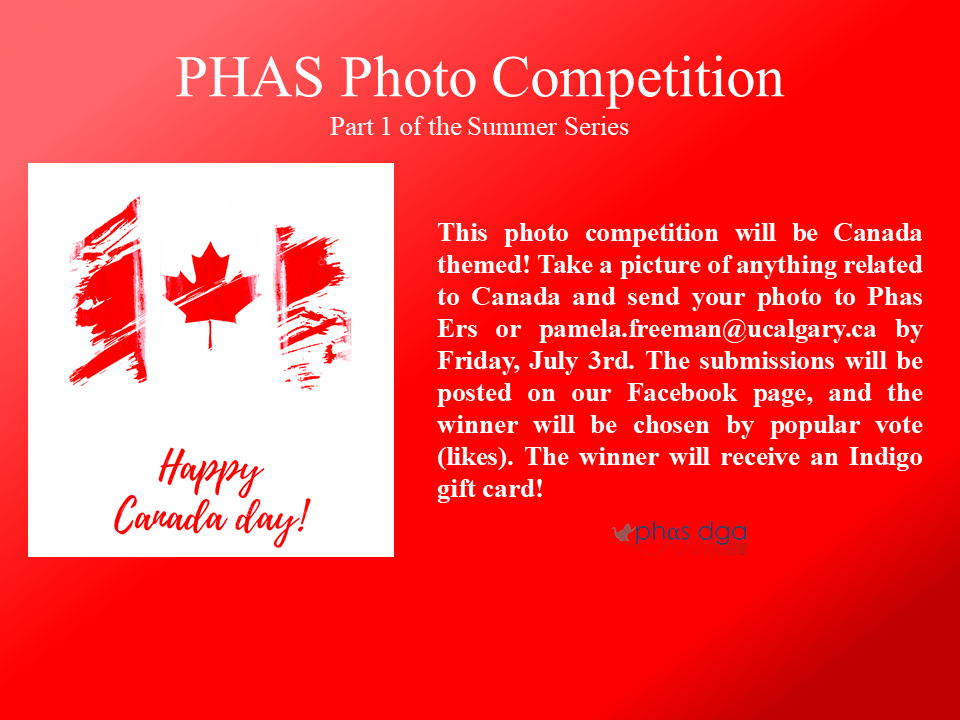 Monthly Graduate Coffee Break: Each month we'll have a Grad coffee break in collaboration space in 6th floor. Next one will be on: (on hold during COVID-19)
The PHAS DGA is a student organization that represents the students of the Department of Physics and Astronomy to the Faculty of Graduate Studies.
Co-Chairs: Pamela Freeman, Kyle Reiter
Vice President, Finance: Omid Khajehdehi
Graduate Representative Council: Davor Curic, Hadi Zadeh Haghighi
Vice President, Internal: Anustup Das
Vice President, Communication : CJ Osakwe
Vice President, Medical Physics Representative: Svetlana Kuznetsova
Members at Large: Becky Booth, Mahsa Faryadras, Kailyn Stenhouse
Your DGA represents graduate students at meetings for the PHAS Department as well as the Faculty of Graduate Studies. We also organize social and academic eventsh throughout the year such as the Annual PHAS Graduate Symposium, monthly coffee breaks, outdoor activities and more!
We encourage all students to approach us with any concerns or issues regarding graduate student life. We also welcome all student involvement in DGA activities. Please feel free to contact any of the committee members if you would like more information.