Seventh Annual PHAS Symposium:
The 7th Annual PHAS Symposium is hosted by the PHAS Departmental Graduate Association (DGA) and will take place on Tuesday, February 22, 2022 as an online virtual event. There will be prizes for 1st and 2nd place best judged talk as well as people choice award!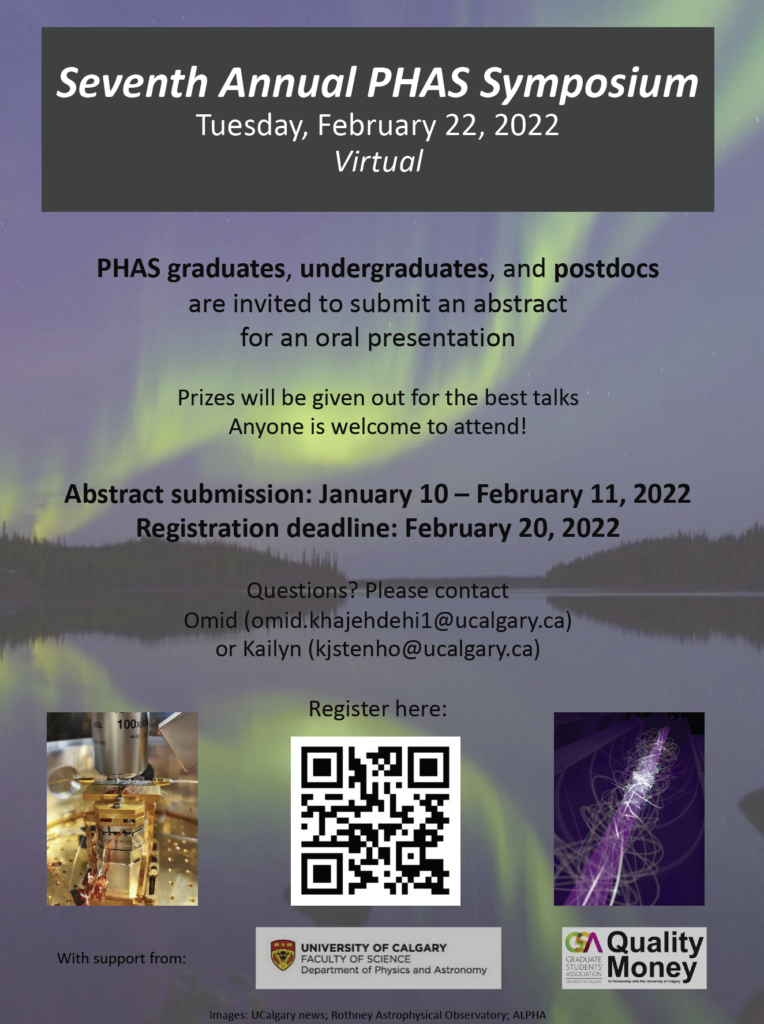 2022 GSA Peer Beyond Graduate Research Conference:
Showcase your research to your fellow graduate students and UCalgary community at the GSA's 2022 Peer Beyond Graduate Research Conference! This year's conference is hosted on gather.town from Feb. 23 to 25! Don't miss this chance to present your research, practice your presentation skills, make valuable connections, and make an impact in and outside the field of your research.
The conference is hosted by the Graduate Students' Association of the University of Calgary and its Academic Support Committee.